About us
OswalShikshan and RahatSangh was established in the year 1972 in Jamnagar at Saurashtra. The overall aim of this trust is not only to uplift the standard of community but also to develop the individual personality of students by providing necessary facilities and services. The Sangh gives every type of aid to needy people and bright student. It is fully devoted to bring up the educational standard of our nation.
From 1988 onwards the members of the trust took initiative to impart education in Bhiwandi area and thus they established Shree Halari Visa OswalVidyalaya at AnjurPhata with Primary & Secondary School Education.
Further Junior college was started in the year 2004 with only 35 students and now reached to the strength of 600 students. As per the demand for Degree College - Shree Halari Visa Oswal College of Commerce was established in 2009.
College started with 40 students and today it has grown quality wise with around 300+ student – strength and adequate infrastructure facilities. Presently college runs B.Com. Degree course which is affiliated to the University of Mumbai and recognized by the Government of Maharashtra. For value addition, the college conducts Certificate course in Direct Tax, Certificate Course in Computerized Accounting & Tally, - affiliated to Mumbai University. Also it conducts Certificate course in Entrepreneurship skills, Spa and wellness sector and Banking and Accounting under Maharashtra State Skill Development Society (MSSDS). The college proposed to start B.A. & B.Sc. Courses affiliated with University of Mumbai for the academic year 2018-19. M.Com. and M.B.A. under YashwantraoChavan Maharashtra Open University (YCMOU) and Indira Gandhi National Open University (IGNOU) will be conducted in 2018-19.
The NAAC (National Assessment & Accreditation Council) accreditation was successfully done in November, 2017 and college was accredited with 'B' Grade
In May 2018, the College became recognized member of World Water Council (WWC).
In Oct. 2018, the college has become ISO 9001:2015 certified institution by ICS (International Certification Services) which is the only certifying body for higher educational institutions in India.
The college has institutionalized ways to encourage student's involvement in social and other activities by constituting various committees. The college encourages students to participate in the activities like NSS, DLLE, Nature Club, Students Council, Women Development Cell and various other units for enhancement of individual personality. Very significant contribution of students and staff is participation in NamamiChandrabhagaYatra a water literacy campaign of Govt. of Maharashtra, which is first of its kind across India.
The college is pioneering in the work of rejuvenation of Kamvari river and other water bodies of Bhiwandi under the leadership of Prin. Dr. SnehalDonde, Jalnayak of Maharashtra who is also working on Ganga river sedimentation and erosion issue at national level.
Although the Trust has established educational institutions to cater for the needs of the society, quality and excellence is the aim of the institution. The college makes sincere efforts towards empowerment of students by providing innovative teaching and learning facilities. The comprehensive and value based education has been the benchmark achieved by involvement of the stakeholders. Within a short span of 9 years, the college has achieved good position by maintaining high teaching standards and outstanding results.
Vision :
To make students and staff progressive thinkers and create institutional work culture such that it prepares them to grab opportunities in dynamically changing world.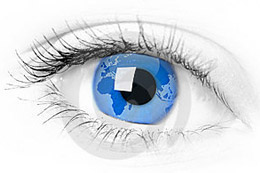 ---
Mission :
To make the college a center for a web of activities-academic, social and cultural.
To train and groom students for employment and entrepreneurship.
To support faculties for continuous upgradation for creating quality academic culture.
To provide students extensive field experiences by establishing incubation centre.
To take initiatives for academia and industry interface.
Integrating technological development across the curriculum.
To generate feedback by involvement of community and experts to periodically take effective measures for creating good work force for the future.
To impart value added education to students for creating responsible citizens.
---
Goals and objectives :
1. To provide strong basis for learning.
2. To train and guide young students to excel and develop a spirit of competition.
3. To provide opportunities for the development of skills,capabilities and talents.
4. Innovations in teaching learning process.
5. Increasing sports activities.
6. Monitoring and strengthening of academic programmes.
7. To promote excellence in students through participation in extra curricular and co-curricular activities.
Quality policy :
College is the hub of students for developing different skills and talents in different fields. We are committed to a student centred environment in which the intellectual, cultural, social ,physical and recreational needs of students are met. Towards this, college management is committed to implement and continually improve quality management system, make available resources and infrastructure facilities for imparting quality education.